It's the time of the year again for MVP's, finger tapping on the F5 or F9 button to see whether your renewed or not… But this year it was to good to be true. I woke up this morning and before I went out to catch my train to work I thought, let's check the MVP member site… And boom.. there was a message saying: Congratulations with your Award and was able to go through the default riddle… Searching twitter shortly after I wasn't alone who did this. But we still had to wait till the verdict e-mail…
For me THAT important e-mail came around 3:30pm local time here and I am truly honored and proud to be part of this community for another year.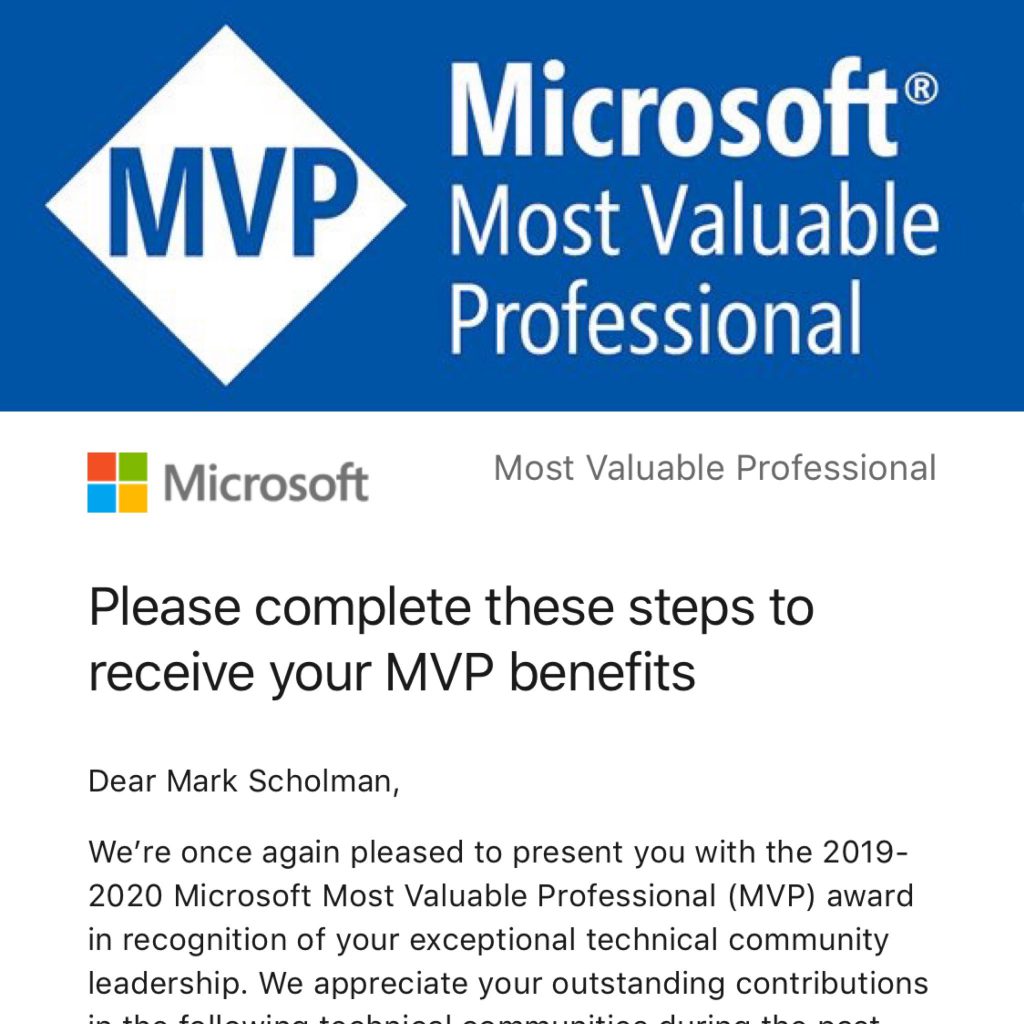 It was a bumpy year with a couple of lows and a few highs but I'll keep pushing to raise the limit for myself. With starting a new business few months ago and many new opportunities ahead I am confident that upcoming time will be A-W-E-S-O-M-E!
I would like to thank Microsoft, the community, friends and family for their support and looking forward to another great year with community & events.
Next up is to speak this year on several events and the first proposals has been submitted already. Please don't leave me with the FOMO of upcoming events and tag me, e-mail me or message me to catch up. Here are my new prepared sessions that I am ready to give: